A holiday is a day set aside by custom or by law on which normal activities, especially business or work, are suspended or reduced. Generally holidays are intended to allow individuals to celebrate or commemorate an event or tradition of cultural or religious significance.
Above description is copied from the Wikipedia description of a Holiday, according to which if someone celebrates a holiday they have to be culturally be connected to the event, ironically in today's commercial world we can notice how people celebrate holidays that they know so little about, and are connected even less to the cultural or traditional source of it, letting behind the real traditional or culturally related holidays without any mentioning.

This fact had bugged me for a long time, that I have always wanted to do something about it, at some point when I was interested in event planning I wanted to organize parties on our Armenian holidays, at other times when I was interested in film making I wanted to shoot short informative documentaries about those holidays and how they used to and need to be celebrated, lately since I am working in the web industry I had a new idea about how to make those holidays attainable to the public.
What helped me develop this idea was a website I accidentally ran into; a very simple yet very impressive one, that informs if the given day is or is not a Jewish holiday.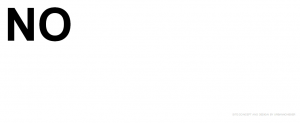 Yes this is the only thing you would see in the website, no further, unless the day is a holiday, there would be a big "YES" and the name of the holiday written in small font next to it, linked to Wikipedia with information about the holiday.
After studying the website for several days, I thought why not have a website with the same concept, of course after some thinking and very "skin deep" research I had a reformed image of the idea.
Creating a website that informs if the given day is a holiday, shows the dates of the upcoming holidays, shows all about the holiday, the traditional background, the meaning and the way it has to be celebrated.
I have started "Holidays.AM" (that is how the project is called, and is the main web domain of the project which is in the development phase) with a Facebook page, "Armenian Holidays" which will help me build up audience to the upcoming website, also to save time and start spreading information about the upcoming holidays until later when the website is ready and people can find out all about the holidays directly from the website.